I have been wary of reading books by celebrities or YouTubers, but at the same time, they're people just like "real authors" are. I only recently started actively watching YouTube videos, but I've really been hooked; some YouTubers just make me laugh so hard I cry, and sometimes they just make so much sense and I feel better about myself and the world. In fact, watching certain YouTubers or videos can make me almost, if not just as happy as when I am reading books, which is a strange phenomenon for me.
Some other activity actually makes me as happy as I am when I'm reading?
*Gasps*
Anyway, to stop babbling and also in honor of VidCon coming up later this week, I thought I would spotlight a few books by YouTubers that have caught my eye.
1)
The Amazing Book is Not on Fire: The World of Dan and Phil
by Dan Howell and Phil Lester (October 13)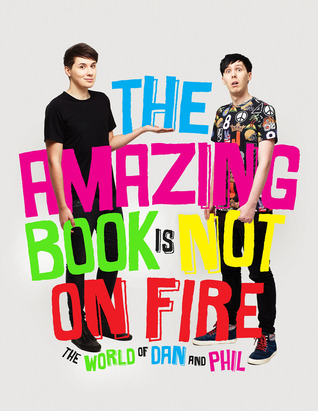 I actually just learned about Dan and Phil this year, when I saw a postcard thingamajig advertising for their book. Their names somehow stuck in my head, and now they've grown to become my favorite YouTubers. Now that I've actually seen their work, I am super excited for their book!
2) You're Never Weird on the Internet (Almost) by Felicia Day (August 11)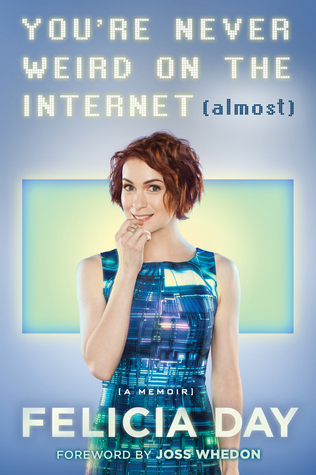 I've mentioned this book before, but my friend mentioned Felicia Day a few months ago, and I started watching her videos and have read an excerpt of her book and found her (and her book) super fun and interesting. Super excited to get my hands on this one as well!
3)
Life with a Sprinkle of Glitter
by Louise Pentland (September 15)
I have not seen a ton of Louise's videos, but she seems like a great person and friend based on what I have seen of her. She seems to choose optimism despite some difficulties in her life, and I really admire her for that. If anything, I'd love to see her opinions and learn from her, because I can be pretty pessimistic at times.
4)
A Work in Progress
by Connor Franta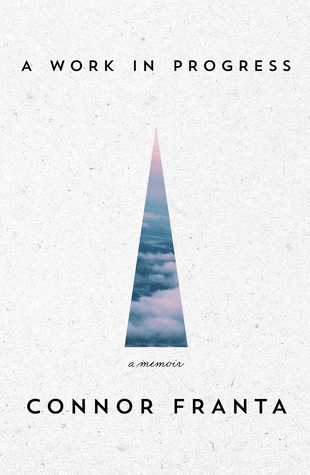 I enjoy Connor's videos, and since I am trying to read more nonfiction/memoirs/etc., I'd love to give this one a try too. This has been out for a bit, but since I just started watching YouTube more within the past two months or so, this book had never been in my radar until now.
What are your thoughts on books by YouTubers (or celebrities)?
~Alexandra