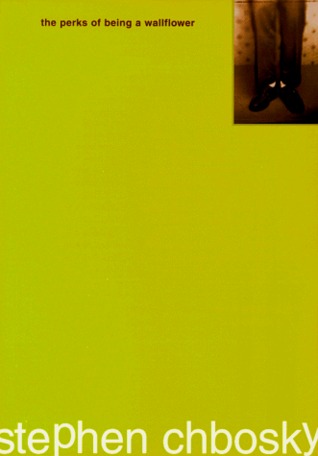 The Perks of Being a Wallflower by Stephen Chbosky
Genre: Young Adult/Contemporary
Page Length: 213 pages
Format: Paperback (purchased)
The Perks of Being a Wallflower was a quick read that I thoroughly enjoyed. It was a bit difficult to read at times due to some of the themes discussed, however it was overall pretty easy to get through, and I found myself connecting to many of the characters.
THE CHARACTERS
Charlie was especially a very relatable character. He went through the difficulties many people face when starting high school, such as making friends and discovering who you are. In addition, however, he faced many other difficulties I could only imagine going through.
I also really liked Sam and Patrick. Despite having problems of their own, they were always kind to Charlie and didn't judge him even when he screwed up or because he was more inexperienced and younger.
WRITING STYLE
I really liked how the story was told through Charlie's letters to the unknown "friend". It was enthralling because anyone could be the friend, even myself, so it felt more personal. Also, it was an interesting way to tell the story because I wouldn't always know what was happening; major parts of Charlie's life could be omitted if he chose to not mention it, so sometimes I was greatly surprised by bits of information he threw at the reader.
The story could be confusing sometimes, and since it was in letter format, could also sometimes "tell" and not "show" enough. Chbosky did share Charlie's story through his letters very well, with vivid details, however at times things Charlie's letters would be vague and a bit jumbled.
FINAL THOUGHTS
I have seen the movie in the past, but I don't think it really influenced my opinion on the book, except for maybe clarifying some details that I was confused about. Although it did help to see the movie prior, I saw it a few years ago, so it also sometimes confused me while I was reading, such as the timeline of events that took place in the book.
To sum everything up, The Perks of Being a Wallflower was an enjoyable and quick read. The characters were very relatable and seemed very real, despite only meeting them through letters. I would highly recommend it to someone who needs a quick read and wants to try something a little different.
My rating:
✪✪✪✪
About The Perks of Being a Wallflower (via Goodreads):
Charlie is a freshman.
And while he's not the biggest geek in the school, he is by no means popular. Shy, introspective, intelligent beyond his years yet socially awkward, he is a wallflower, caught between trying to live his life and trying to run from it.
Charlie is attempting to navigate his way through uncharted territory: the world of first dates and mix tapes, family dramas and new friends; the world of sex, drugs, and
The Rocky Horror Picture Show
, when all one requires is that perfect song on that perfect drive to feel infinite. But he can't stay on the sideline forever. Standing on the fringes of life offers a unique perspective. But there comes a time to see what it looks like from the dance floor.
The Perks of Being a Wallflower
is a deeply affecting coming-of-age story that will spirit you back to those wild and poignant roller-coaster days known as growing up.