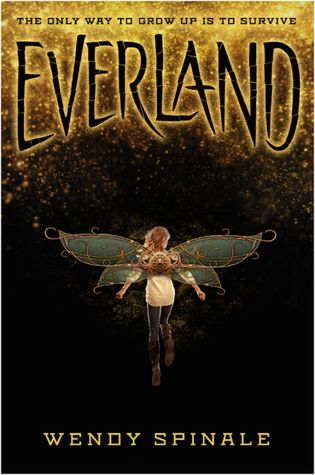 Everland by Wendy Spinale
Series: Everland #1
Genre: Young Adult/Retelling/Steampunk
Page Length: 312 pages
Format: Hardcover
Publisher: Scholastic Press
About Everland
(via Goodreads):
London has been destroyed in a blitz of bombs and disease. The only ones who have survived are children, among them Gwen Darling and her siblings, Joanna and Mikey. They spend their nights scavenging and their days avoiding the ruthless Marauders -- the German army led by Captain Hanz Otto Oswald Kretschmer.
Unsure if the virus has spread past England's borders but desperate to leave, Captain Hook hunts for a cure, which he thinks can be found in one of the survivors. He and his Marauders stalk the streets snatching children for experimentation. None ever return. Until the day they grab Joanna. As Gwen sets out to save her, she meets a daredevil boy named Pete. Pete offers the assistance of his gang of Lost Boys and the fierce sharpshooter Bella, who have all been living in a city hidden underground. But in a place where help has a steep price and every promise is bound by blood, it will cost Gwen. And are she, Pete, the Lost Boys, and Bella enough to outsmart Captain Hook?
I am a sucker for retellings, and lately, I've been dying to read a good Peter Pan retelling. So when my friend Brittany recommended E
verland
to me
,
I knew I had to read this book. And my gosh, this book did not disappoint. Wendy Spinale delivered not only a captivating retelling of the classic tale, but also created such a brilliant and unique world, characters, and story. I absolutely love what Spinale did with the story, especially the wonderful steampunk flair.
The characters were so well done. Whether it was a main character, villain, or secondary character, each one was so developed and unique, and contributed something special to the story.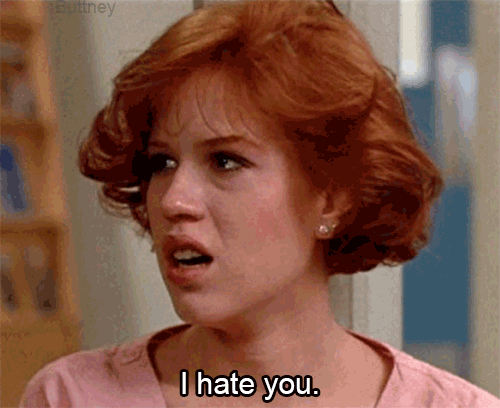 Although I quickly grew to hate Hook, Spinale was able to somehow make me sympathize with him at the same time. While I don't appreciate him trying to destroy the beloved cast of characters (especially for the sake of world domination), I could sort of understand him. At least a little bit, anyway. He had a tragic past, and he became a monster because of it. I don't blame him, even though I hated him with a burning passion for what he put everyone through.
Now for the heroes of the story. I loved Gwen as a protagonist because she was so realistic. Although she always had bravery within her, she wasn't jumping the gun or making rash decisions. Okay, to be fair, she did occasionally have bursts of emotions and irrational thoughts, but she is only human. So often, I feel like heroes and heroines automatically become these legends that everyone looks up to and trusts whole-heartedly. And that wasn't the case with Gwen.
It was frustrating when Bella acted a bit like this in the
beginning, but I still loved her as a character nonetheless.
She developed too much over the course of the novel for me
not to forgive her for her early bouts of brattiness.
Where do I even start with Bella? It took some time to warm up to her, but as soon as I did, I could see why all the Lost Boys loved her so much. She was fierce, spunky, courageous, clever, and caring. And sometimes vulnerable. But she didn't let her vulnerability or insecurities stop her. She was fueled by those things, and even though she did make some stupid decisions because of it, I respected her so much.
I adored all the Lost Boys, every single one. They were all so precious and it was heartwarming how they helped each other and were loyal through thick and thin. And their leader, Pete *fans self* I loved him so much. He could definitely be stubborn at times, but he had such a pure heart and fighting spirit. He was a ray of sunshine and hope in everyone's lives, and it was inspiring to see how much he cared for all the Lost Boys and Girls.
I think Brittany can attest to this when I say that this was
essentially me throughout the last quarter of the book due to
ALL THE FEELS. It was just SO INTENSE, you guys.
I don't want to talk about the plot all that much because it would give too much away, but let me just mention that the last half of the book tore me apart. I tried to pull myself together, but by the last quarter, I could no longer handle what the characters were going through. I just loved them too much, and it pained me so much to see them suffering and/or in grave danger.
On the bright side, the ending was definitely a satisfying conclusion to Everland! Although to be honest, the ending also makes me afraid to read the rest of the books because the characters may not bode as well in the final finale.
All in all, I absolutely fell in love with Wendy Spinale's Everland, and I am both frightened and excited to see what's in store for the Gwen, Pete, and the rest of the Lost Boys and Girls in the future.
My Rating: 5 stars