After a stressful year, I am ready to kick back, relax, and enjoy some good books.
I am super psyched for summer and all the great books that are being released. Here are my top 5 most anticipated summer releases:
1. The Last Leaves Falling by Sarah Benwell (June 2)
Via Goodreads
:
"
Japanese teenager, Sora, is diagnosed with ALS (Lou Gehrig's disease). Lonely and isolated, Sora turns to the ancient wisdom of the samurai for guidance and comfort. But he also finds hope in the present; through the internet he finds friends that see him, not just his illness. This is a story of friendship and acceptance, and testing strength in an uncertain future."
I've been wanting to read this book for a really long time. The plot sound sounds both fascinating and sad. I usually enjoy reading emotional reads like this one, and I love Japanese culture as well, so I am hoping it will satisfy my expectations.

2. Hello, I Love You by Katie M. Stout (June 9)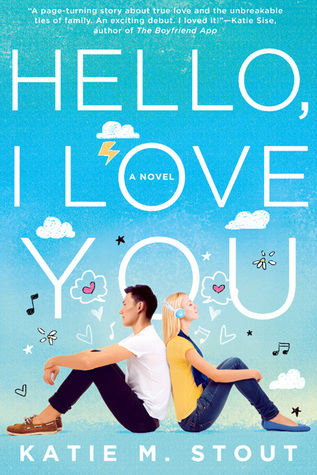 Via Goodreads: "A teen escapes to a boarding school abroad and falls for a Korean pop star in this fun and fresh romantic novel in the vein of Anna and the French Kiss.
Grace Wilde is running—from the multi-million dollar mansion her record producer father bought, the famous older brother who's topped the country music charts five years in a row, and the mother who blames her for her brother's breakdown. Grace escapes to the farthest place from home she can think of, a boarding school in Korea, hoping for a fresh start.
She wants nothing to do with music, but when her roommate Sophie's twin brother Jason turns out to be the newest Korean pop music superstar, Grace is thrust back into the world of fame. She can't stand Jason, whose celebrity status is only outmatched by his oversized ego, but they form a tenuous alliance for the sake of her friendship with Sophie. As the months go by and Grace adjusts to her new life in Korea, even she can't deny the sparks flying between her and the KPOP idol.
Soon, Grace realizes that her feelings for Jason threaten her promise to herself that she'll leave behind the music industry that destroyed her family. But can Grace ignore her attraction to Jason and her undeniable pull of the music she was born to write? Sweet, fun, and romantic, this young adult novel explores what it means to experience first love and discover who you really are in the process.
"
This book looks like a really cute read, and although I have listened to some K-pop and watched a few Korean dramas, I

am not well-versed in Korean culture and hope to learn more about Korea as well. I have not read many light-hearted contemporary young adult novels lately, so I hope this one will be a good one.

3. You're Never Weird on the Internet (Almost) by Felicia Day (August 11)
Via Goodreads:
"From online entertainment mogul, actress, and "queen of the geeks" Felicia Day, a funny, quirky, and inspiring memoir about her unusual upbringing, her rise to Internet-stardom, and embracing her individuality to find success in Hollywood.
The Internet isn't all cat videos. There's also Felicia Day—violinist, filmmaker, Internet entrepreneur, compulsive gamer, hoagie specialist, and former lonely homeschooled girl who overcame her isolated childhood to become the ruler of a new world…or at least semi-influential in the world of Internet Geeks and Goodreads book clubs.
After growing up in the south where she was 'homeschooled for hippie reasons', Felicia moved to Hollywood to pursue her dream of becoming an actress and was immediately typecast as a crazy cat-lady secretary. But Felicia's misadventures in Hollywood led her to produce her own web series, own her own production company, and become an Internet star
…
'"
(Read the full synopsis
here
.)
I'm normally not interested in reading nonfiction or memoirs, however I recently started more actively watching YouTube videos (including Felicia's), and I was able to read an excerpt from her memoir and I absolutely loved it. It was amazing to find out that she is just as fun and interesting a person off the screen and in the pages of her memoir as she is on-screen and online. Her stories were extremely entertaining to read about and I can't wait to read more.

4. Go Set a Watchman by Harper Lee (July 14)
Via Goodreads: "Originally written in the mid-1950s, Go Set a Watchman was the novel Harper Lee first submitted to her publishers before To Kill a Mockingbird. Assumed to have been lost, the manuscript was discovered in late 2014.

Go Set a Watchman features many of the characters from To Kill a Mockingbird some twenty years later. Returning home to Maycomb to visit her father, Jean Louise Finch—Scout—struggles with issues both personal and political, involving Atticus, society, and the small Alabama town that shaped her.

Exploring how the characters from To Kill a Mockingbird are adjusting to the turbulent events transforming mid-1950s America, Go Set a Watchman casts a fascinating new light on Harper Lee's enduring classic. Moving, funny and compelling, it stands as a magnificent novel in its own right."
I really enjoyed To Kill a Mockingbird when I read it, and I am really excited to see what Harper Lee has in store now for the beloved cast of characters in this sequel. Go Set a Watchman would probably be higher on my most anticipated releases if I read To Kill A Mockingbird more recently. (I read it a few years ago so I remember the plot, but not exactly why I loved it so much.)
5. Never Always Sometimes by Adi Alsaid (August 4)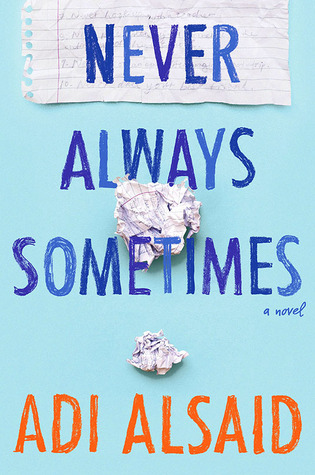 Via Goodreads: "Best friends Dave and Julia were determined to never be cliché high school kids—the ones who sit at the same lunch table every day, dissecting the drama from homeroom and plotting their campaigns for prom king and queen. They even wrote their own Never List of everything they vowed they'd never, ever do in high school.


Some of the rules have been easy to follow, like #5, never die your hair a color of the rainbow, or #7, never hook up with a teacher. But Dave has a secret: he's broken rule #8, never pine silently after someone for the entirety of high school. It's either that or break rule #10, never date your best friend. Dave has loved Julia for as long as he can remember.
Julia is beautiful, wild and impetuous. So when she suggests they do every Never on the list, Dave is happy to play along. He even dyes his hair an unfortunate shade of green. It starts as a joke, but then a funny thing happens: Dave and Julia discover that by skipping the clichés, they've actually been missing out on high school. And maybe even on love."
I have not read any Adi Alsaid novels, however this one looks like a fun contemporary read. I am very interested in seeing how Dave and Julia's story unfolds, and what they learn along the way while completing their Never List.

What are your most anticipated summer releases?
~Alexandra