Waiting on Wednesday is a weekly event, hosted by
Breaking the Spine
, that spotlights upcoming releases that you are eagerly anticipating.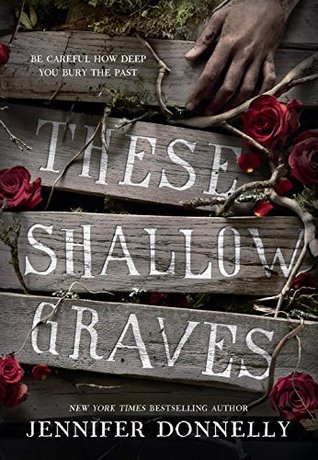 These Shallow Graves by Jennifer Donnelly
Genre: Young Adult/Historical Fiction/Mystery
Page Length: 496 pages
Publisher: Random House Delacorte
Publication Date: October 27, 2015
Via Goodreads:
Set in gilded age New York, These Shallow Graves follows the story of Josephine Montfort, an American aristocrat. Jo lives a life of old-money ease. Not much is expected of her other than to look good and marry well. But when her father dies due to an accidental gunshot, the gilding on Jo's world starts to tarnish. With the help of a handsome and brash reporter, and a young medical student who moonlights in the city morgue, Jo uncovers the truth behind her father's death and learns that if you're going to bury the past, you'd better bury it deep.
This book just sounds absolutely fascinating!! I don't read a lot of mysteries, but I'd happily pick this one up. The different characters sound like an interesting cast and I'm excited to see how they interact with one another. Also, the cover is absolutely gorgeous (but also really haunting and kind of scary too).